LESSONS IN INTELLECTUAL PROPERTY
Winning For You
David embraced the lesson of legal might, thanks to winning over 50 long-standing battles with copycat companies over copyright infringement. Together with his great legal team, he promises to protect Cabeau's intellectual property, values and customer comfort everywhere.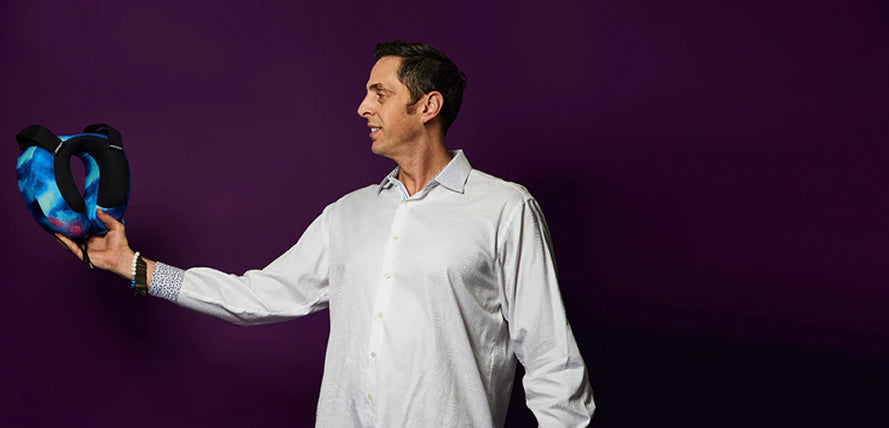 Protection Wins
Our pillows are pretty fantastic, and our competitive fakers agree.
We take matters of copyright infringement, violations in intellectual property and misuse of our brand quite seriously. Customers come first for quality assurance and care. Since inception, Cabeau has triumphed in over 50 IP infringement lawsuits globally, among some linked below.
We aim to prevent neck pain, so don't be a pain in ours. Keep Cabeau original!
STEP 1

Copycat Spotted

Identify a copycat while you're shopping online or in stores. Compare the quality, shape, features and see if it's legit.

STEP 2

Call It In!

Let us know ASAP about this poser pillow! Via Live Chat, email, phone or DM, we want to know if you're getting conned in comfort.

STEP 3

We Fight For You

If we believe the lead holds water, we will pursue action with our legal team and give you a reward for your help!
REPORT A COPY CAT
GET THE NECK'S BEST THING
We Care About Your Comfort
Above all, we care about giving you honest comfort that no one can rip off or make a bad copy of. Don't get a nightmare copycat and get the best neck pillow to support you!
SHOP NOW