---
This $40 Pillow Is (Almost) As Good As A First-Class Upgrade
You deserve better than spending hundreds on a flight only to arrive with a stiff neck.
---

Review Article By Emmy Favilla and Jessica Probus (Buzzfeed Staff)
The search for a better travel pillow can seem like a Sisyphean task — even given the sheer amount of crowdfunded and Shark Tank-er products designed to help you travel in comfort that seem to emerge every day.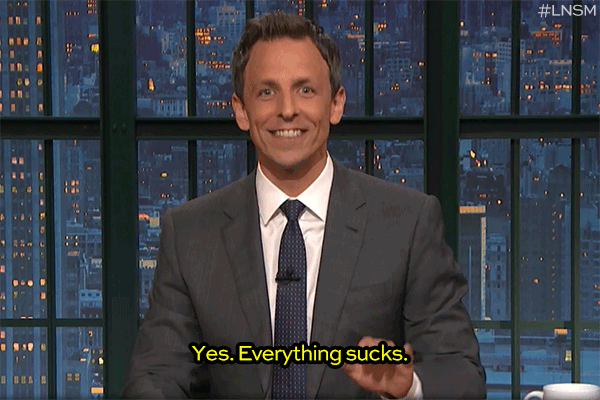 You may be surprised that there aren't that many expensive travel pillows out there. Or maybe you think, like us, that people who are in the market for a luxury travel pillow just end up traveling in first class instead. For the rest of us back here in coach, though, the Cabeau Evolution S3 is our pick for the best splurge-worthy travel pillow.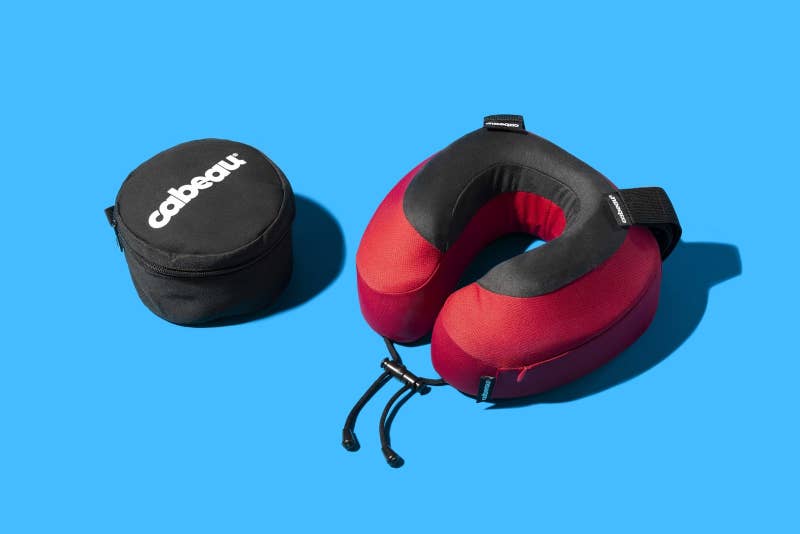 The original Cabeau Evolution pillow was already one of the best memory-foam U-shaped pillows on the market. The materials are high-quality, the design is great for all neck sizes, the memory foam is pleasantly firm, the case is washable, and it packs down tightly. It was even Wirecutter's runner-up pick.
But the recently released Cabeau Evolution S3 is a significant improvement on that already-excellent pillow, with a few key features that make it worth the extra cost and make it our high-end pick.
The "S3" stands for their patent-pending Seat Strap System, which is one of the features that we think makes this pillow a winner. The adjustable straps on the back of the pillow attach to the wings of an airline seat headrest in multiple ways, which keeps the pillow — and your head — steady and aligned throughout your journey.
While not all airplanes or trains or buses have wings on their seats, we think they are common enough to make it worth the gamble. Pair those straps with the adjustable front clasp, and this pillow offers superior support even for the floppiest of necks.
While the shape is still a classic U, there are a few small improvements that set both the Evolution and S3 apart from competitors: The back of the pillow is relatively flat, which keeps your spine more aligned and flush with the seat. And the raised sides give extra support, even when your head is leaning to one side. The memory foam is dense enough to be supportive, and while the raised sides did bump up against large headphones, the flexible foam didn't add a lot of pressure or make them uncomfortable.
The material on the S3 is also more comfortable — in a variety of temperatures — than the earlier model. It's marketed as a quick-dry high-performance fabric, and while we didn't sweat enough in the ear region to fully notice and appreciate this feature, both the Evolution and S3 come with a removable and machine-washable case, unlike our other two picks. Sweaty neck-havers, this one's definitely for you.
Plenty of happy customers have also attested to the quality of this brilliantly designed pillow: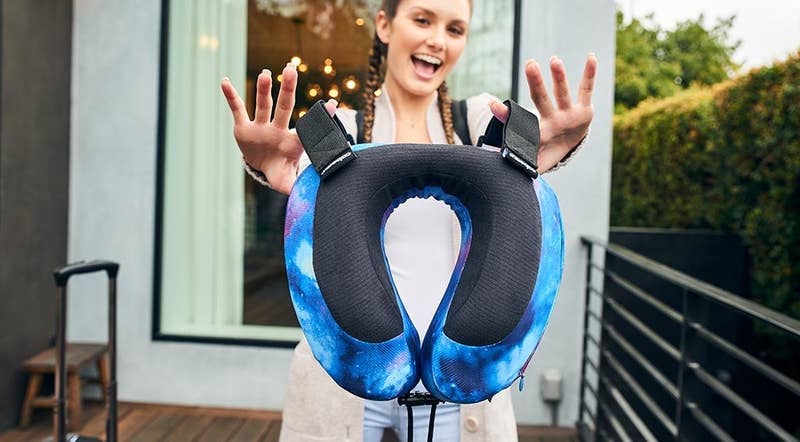 "I just got my Cabeau Evolution S3 Pillow and love the straps on the back. I hate it when I fall asleep on a flight and my head is bobbing around all over the place. The straps will also be nice when I have to get up on the flight so I don't have to figure out what to do with it while I'm up. It will just stay in place on my headrest. The pocket on the side is a nice size and is big enough to hold my iPhone 7 and leaves it sticking out just enough to make the earphone plug accessible." —Wayne
"We purchased two of the S3 for air travel and these headrests are great quality and the zippers on the carrying cases are working just fine. The memory foam is so comfortable and folds into a tiny carrying case that can be attached to any luggage handle for carry-on. I've been using one (practicing) while watching TV in my low-back easy chair at home, and it is cool and supportive when I dose off. This inventive solution to preventing head-drop will be invaluable on long flights, truly an ingenious solution to transatlantic economy class seats that don't quite recline to a degree sufficient to sleep. Lastly, if your airline seats (or Amtrak headrests) should by chance do not have the bendable wings to attach straps to, you could attach any luggage strap (such as from a carry-on or duffle or computer case) horizontally to the headrest and then attach the S3." —Chris Nolan
"I'm very happy with my pillow. I travel for work a lot, and these are the best pillows out there (my neck thanks you). The zipper broke on my case, but the customer service was amazing and I got a new case within days. I wish more companies took care of their customers the way Cabeau does." —Simon
One of the best features of the Evolution and the S3 is that despite the large, comfortable size of both pillows, they compress to become incredibly compact in their included travel bags, which makes them super portable.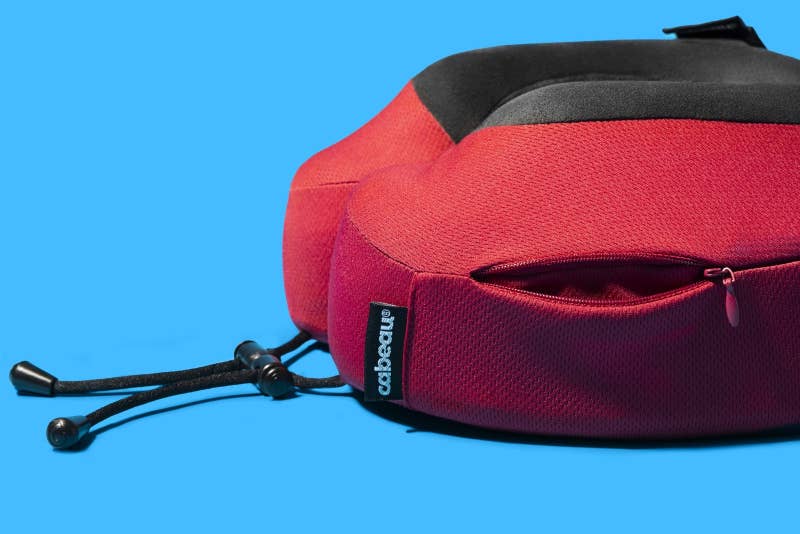 In fact, they pack so tightly that it took a couple minutes for the pillow to get back to its original size when unrolled (though not so long that it was annoying). Several reviewers mention that the zipper on their compression case broke, and while we did not have that experience in testing, most reviewers, as noted above, also report getting a replacement easily when purchased directly through Cabeau.
While we still haven't found a travel pillow that feels as good as the lay-flat comfort of the first-class elite, the Cabeau Evolution S3 is the closest thing to true ergonomic luxury we can find.
Get it Right Here today for $39.99 (available in five colors).
You, with this pillow on your next flight:
The post This $40 Pillow Is (Almost) As Good As A First-Class Upgrade appeared first on Cabeau.